Compare AGL Plans
As one of the oldest companies in Australia and one of three biggest energy providers today, AGL energy plans serve millions of residential and business customers.
If you're considering signing up for AGL electricity or gas, contact us at Compare Energy and we'll help you find the right plan and get you connected.
About AGL
AGL - Australian Gas Light Company - offers energy plans tailored to your specific electricity and gas usage, all without a lock-in contract. Monthly billing options are available to help manage costs, and the mobile app is a handy tool to monitor your energy usage and easily switch your plan.
For all AGL Power and Gas plans call
1300 790 106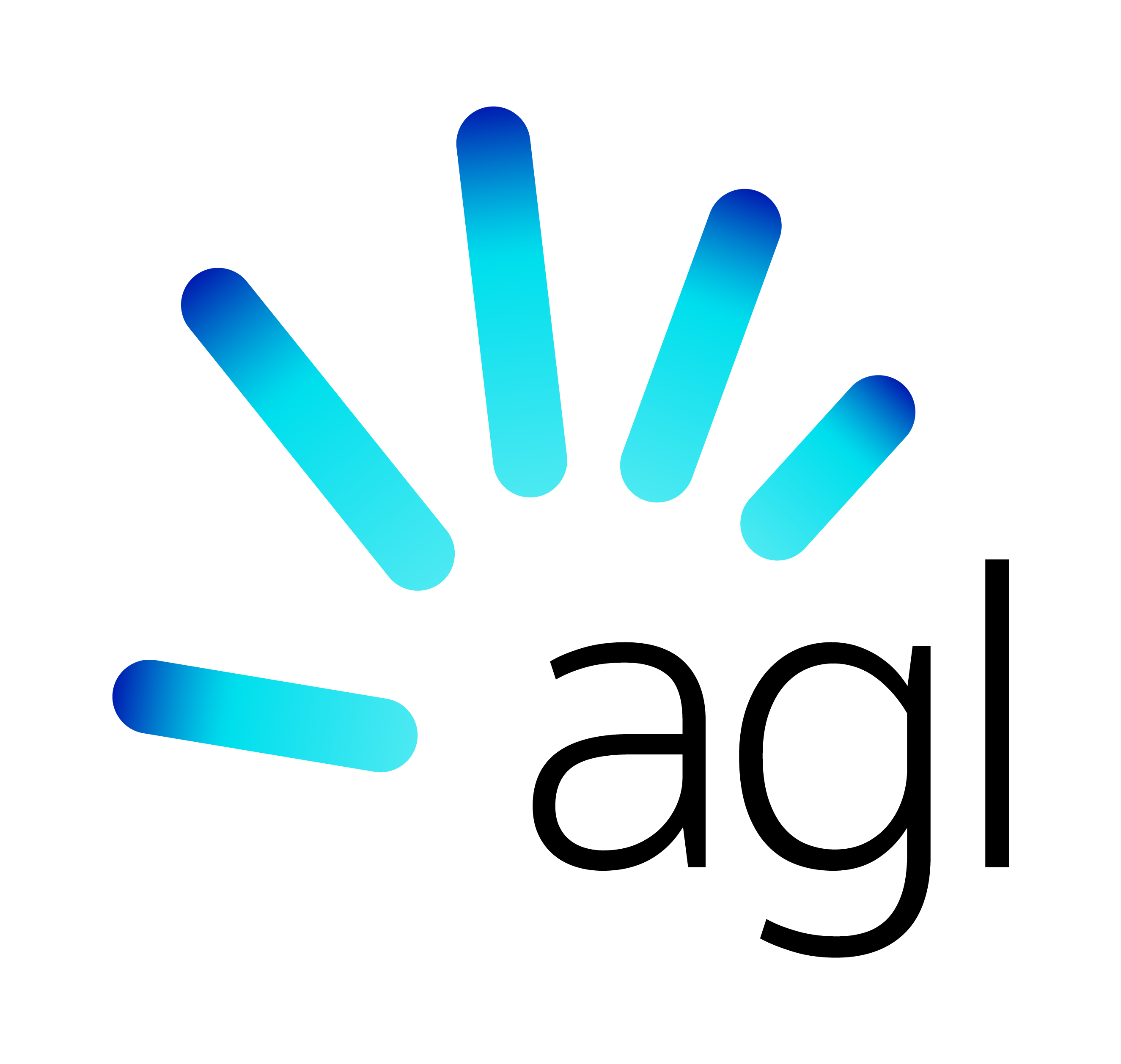 See how AGL stacks up against other providers
Pros:
Cons:

✅Discounts with AGL Rewards

✅Easy-to-use mobile app

✅Bundling options for $$ savings

✅Live chat support available

✅Carbon neutral options

✅Sign up bonuses available on selected plans

✅Range of billing options to include monthly billing and bill smoothing

❌Credit card fees apply

❌No plan offering for ACT or TAS, gas plans only for WA

❌Not among the cheapest in Australia

❌Intends to burn coal until 2045
AGL electricity and gas plans
If you're thinking about switching to AGL energy plans, take a look at the table below to check whether it offers the plan you need in your state:
| | | |
| --- | --- | --- |
| State | Energy | Gas |
| NSW | ✅ | ✅ |
| VIC | ✅ | ✅ |
| QLD | ✅ | ✅ |
| SA | ✅ | ✅ |
| ACT | ❌ | ❌ |
| WA | ❌ | ✅ |
| TAS | ❌ | ❌ |

AGL caters to the varying needs of its customers across most states in Australia, with something to suit different budgets. These include AGL Value Saver, AGL Basics, and AGL Solar Savers.
Each of these plans can apply to both AGL electricity ad AGL gas plans.
AGL Value
A variable rate plan, the Value Saver product is only offered to customers who are signed up to e-billing. Some of the benefits and features of this plan include:
No exit fees
Flexibility to switch at any time
Monthly billing options
No lock-in contracts
$150 Melbourne Victory membership refund or credit on sign-up (VIC customers only)
Available in NSW, QLD, VIC, SA & WA
As well as these benefits, a monthly discount on AGL's NBN plan is available. Customers seeking price stability may not suit the Value Saver plan, however, as the variable rates can mean the charges fluctuate.
AGL Basic
The Basic plan generally comes with higher rates than the Value Saver, but it's suitable for customers who want something more straightforward with no frills. As with the Value Saver plan, there are several benefits to the Basic plan:
No exit fees
Flexible billing options - monthly/quarterly
No lock-in contracts
Fixed discount on energy usage rates when signed up for 12m+
Available in NSW, QLD, VIC & SA
$150 Melbourne Victory membership refund or credit on sign-up (VIC customers only)
While the rates are slightly higher than those offered on the Value Saver plan, customers can enjoy the fact that these are fixed for the length of the contract, allowing them to plan their budget ahead.
AGL Solar Savers
The Solar Savers plan caters specifically for solar customers with discounts available to new customers who sign up with e-billing. Those who do can enjoy a solar feed-in tariff of up to 15c/kWh. Some of the features include:
No lock-in contract
No exit fees
12m plan
e-billing only
Variable rates that change with written notice
$35 off selected AGL NBN plans when you bundle with energy
Residential solar customers in QLD, NSW, VIC and SA with existing solar can sign up to AGL Solar Savers deal
It's important to note that AGL ended residential solar installation services in 2018. It is still continuing to help customers to get their solar head start with panels and battery storage through a third party.
AGL offers generous solar rebates, and with no lock-in contracts, there is very little risk.
AGL Set & Forget
This plan is reserved for WA customers only and it offers a fixed rate for 24 months. AGL offers customers a significant discount for paying by direct debit. Some features include:
Flexible payment options - monthly or quarterly
Set and forget about your bills while AGL does the rest
Fixed rates for 24 months
Easy utility management
Only available for WA customers
If you're interested in exploring these options further, contact us at Compare Energy. We can provide expert advice tailored to your needs and assist with the sign-up process if you choose to switch to AGL.
AGL bundle plans
AGL offers customers the chance to bundle their bills by combining Internet and mobile options with their chosen energy plan.
This allows customers to manage their service and potentially save some money. Important features include:
$35 off every month for 12 months on selected NBN plans, $15 per month off thereafter with AGL energy
Eligible customers get 50% off their modem packs
Up to $25 off mobile 4G plans - every month for six months
No matter which bundle customers choose, the discounts will only apply as long as the AGL energy plan is maintained. If you exit to switch suppliers, your discounts for mobile or internet will no longer apply.
AGL solar bundles
AGL offers an eco-friendly solution for homeowners who have existing solar panels on their home. Customers can reduce their carbon footprint and save money ‌and AGL's solar battery bundles will enhance your solar solution.
If you buy a solar battery bundle you get an inverter, a battery and solar panels with it. Customers can also join the AGL Virtual Power Plant (VPP).
The VPP is a network of solar batteries that work together to support grid stability. Sharing excess energy in return for rewards will offer potential further savings along the way. Solar battery bundle features include:
Up to $1,000 off the upfront cost when you join the VPP
VIC customers can get money off their AGL solar battery package through the Victorian Government Solar Battery rebate.
Convenient and easy payment options
Interest free finance options over 60 months available through Plenti (buy now, pay later options)
AGL's solar battery bundles are only installed within 100km of the state capital CBD where you are located.
AGL Standard
This bundle includes:
Sungrow high voltage battery
6.63kW JA solar PV system
Sungrow 5.0kVA high voltage hybrid inverter
The Sungrow battery has a 9.6 kWh usable battery capacity with backup power available as needed. It can be floor-mounted and installed either indoor or outdoor. Certified carbon neutral, it comes with a 10-year warranty.
AGL Premium

This bundle includes:

Tesla Powerwall
Fronius Primo inverter
6.63kW JA solar PV system
Limited time $750 rebate on Powerwall


The Tesla Powerwall has a 13.5 kWh usable capacity, which is significantly higher than the Sungrow high voltage battery in the standard plan. There's also a fully integrated Tesla inverter and it can be installed indoors or outdoors. It comes with a 10-year warranty and it's certified carbon neutral.

Both of these bundles can be bought with a $0 deposit through Plenti, so homeowners have an easy-to-manage payment plan option.
AGL Electric Vehicle plan
With AGL, customers who are looking to reduce their carbon footprint can drive into the future with the AGL Electric Vehicle plan.
With an electric vehicle subscription, AGL is offering home charging options and a unique energy plan designed to make charging an EV easy at home.
AGL Electric Vehicle Subscription
To get an EV subscription and enjoy new and exciting technology, all you need to do is:
Find a car available for subscription with AGL
Choose the subscription term from 1-12 months
Add a charger to the plan
Sign your contract and get your car
AGL offers carbon neutral charging, with included carbon offsets for your home if you have an AGL electricity plan. Customers can also swap their electric vehicle every six months (subject to availability).
AGL sells home chargers for your electric car, too. Customers can reduce their charging costs by using solar power to charge their vehicle as well.
AGL Night Saver
This plan is available to eligible residential customers and offers low overnight rates. Some features of the AGL Night Saver include:
Low overnight rates between 12 and 6am no matter the tariff
Up to $150 in online sign-up credits
Variable rates
No lock-in contract
12 month energy plan with no exit fee
eBilling only
Solar feed-in tariff
Flexibility in how you pay
Carbon neutral
To be eligible for the Night Saver EV plan, customers must:
Hold an AGL electric vehicle subscription
Own an electric vehicle registered to their AGL electricity plan
Customers do not need to have a dedicated EV charger to get this specific plan, but do need a digital metre so that AGL can accurately measure how much energy is used during the off-peak period overnight.
Electric vehicles can be cheaper to run, especially with AGL's solar electric vehicle chargers. So, when you switch to driving an EV you could save on fuel and enjoy easy maintenance.
AGL's Night Saver plan supports customers by offering cheaper overnight rates that keep your electric vehicle costs down.
AGL rewards
AGL offers a reward program to its members to give something back and acknowledge its customers' commitment to its brand. The rewards are diverse to suit a range of customers, with categories including:
Everyday savings and home living
Dining
Entertainment and travel
Retail, health and beauty
Accessing rewards with AGL is easy through the app. Customers are free to explore the rewards on offer, and AGL communicates its members-only offers through e-newsletters.
Rewards can be redeemed through the offer page, which redirects users to the retailer's website.
Customers should be aware that AGL is not the supplier of the rewards on offer, which means that all queries regarding redeeming offers should be taken to the retailer directly.
Billing information
There are many ways that you can get some help with paying for your AGL plans:
Call our Compare Energy experts on 1300 986 359
Message AGL through its handy app
Live chat options on the AGL website
AGL offers more than one option to pay bills, ensuring that customers can stay up to date with their payments with the click of a button. The options include:
Credit or debit card
PayPal
Direct debit
BPay
Post Billpay
In person at Australia post office locations
Money order and post cheque
Customers seeking better flexibility with their bill payments are in luck with AGL's Bill Smoothing option. You can have the estimated cost of your energy bills for the year spread into monthly or fortnightly instalments for convenience.
Switching to AGL
The easiest way to switch from your current energy supplier to AGL is with Compare Energy. You can call us directly on 1300 613 951 and speak to our experts who can talk you through AGL energy plans and bundles.
We'll guide you through the complete sign-up process and answer questions you have about its plan offerings. Switching energy providers is a simple and easy process with Compare Energy and we can get you on your way to making savings on your AGL energy plans.
Compare AGL plans with Compare Energy
Compare Energy is your trusted expert when it comes to choosing the right AGL energy plans. Comparing energy providers can be as simple as possible and we have streamlined the process making it a hassle-free experience for you.
All you need to do is enter your postcode into our search tool and we can show you the best AGL plans available in your area. We prioritise affordability without compromising on the quality you're looking for. Call us at Compare Energy today and let us guide you.
AGL FAQs
What does the AGL stand for in energy?
AGL stands for Australian Gas Light, representing the company's origins as a gas provider in Australia.
Does AGL use renewable energy?
Yes, AGL is committed to using renewable energy. As a climate-active energy retailer, it actively works towards reducing its carbon emissions and increasing its renewable energy generation.
It depends on the state you are in and the plan you are looking for. For example, AGL does not cater to ACT or TAS. It provides energy services to customers across most states, serving both residential and commercial sectors.
Yes, AGL offers gas services. In addition to electricity, it provides natural gas to customers as part of its energy offerings.
Start comparing energy plans now!
Answer a few simple questions and we'll search hundreds of plans from some of Australia's leading providers.
Start by entering your postcode or suburb below.