Compare EnergyAustralia Plans
EnergyAustralia offers carbon-neutral plans, dedicated solar options, and innovative energy management tools.
With Compare Energy, you can explore EnergyAustralia electricity and gas plans to see if they align with your needs. Contact Compare Energy to begin your journey to affordable, clean energy. Start comparing EnergyAustralia energy plans now.
For all EnergyAustralia Power and Gas plans call
1300 790 106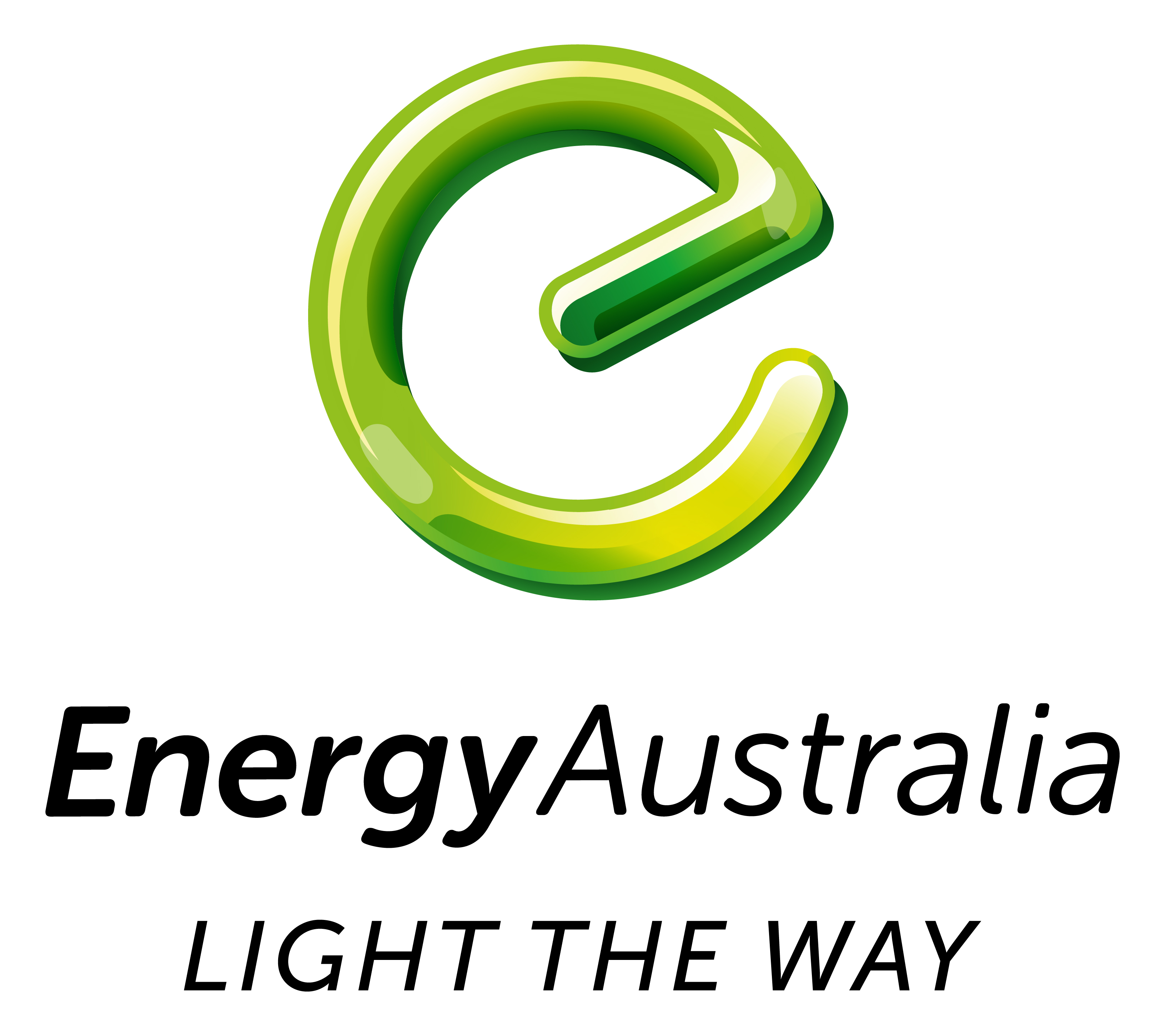 See how EnergyAustralia stacks up against other providers
| | | |
| --- | --- | --- |
| State | Energy | Gas |
| NSW | ✅ | ✅ |
| VIC | ✅ | ✅ |
| QLD | ✅ | ❌ |
| SA | ✅ | ✅ |
| ACT | ✅ | ✅ |
| WA | ❌ | ❌ |
| TAS | ❌ | ❌ |
EnergyAustralia Flexi Plan
The 'Flexi Plan' offers a 10% discount off electricity rates and an 8% discount off gas charges with a $75 sign-up credit.
This flexible plan appeals to customers who prefer more adaptable energy rates without the burden of a locked contract.
For those looking for a greener choice, EnergyAustralia's carbon-neutral option at no extra cost makes this an enticing deal.
EnergyAustralia Solar Max & Flexi Plan
The 'Solar Max & Flexi Plan', which is in line with the reference price, provides a higher solar feed-in tariff.
This makes it ideal for those with solar installations at home.
It also includes an 8% gas discount and the carbon-neutral option, so it is a balanced plan for homeowners with solar energy systems.
EnergyAustralia Balance Plan
The 'Balance Plan' offers variable rates for electricity and gas, providing the freedom to adapt to market fluctuations. It is priced on par with the reference price.
The carbon-neutral option and regular payment schedule feature also make it appealing for environmentally conscious customers.
It's important to note that energy plans and charges may vary depending on your location and usage. Therefore, reviewing and comparing energy plans is crucial to find the most suitable one for your specific needs.
EnergyAustralia Go Carbon Neutral initiative
Over 400,000 customers are making an environmental impact with EnergyAustralia's Go Carbon Neutral initiative. By opting in, you contribute to an energy solution that tackles the prominent issue of greenhouse gas emissions.
Energy production from fossil fuels is a significant contributor to climate change. EnergyAustralia's Go Carbon Neutral initiative offers carbon-neutral energy to your home at no extra cost.
You can opt in to carbon neutrality for your electricity or gas, or both, reducing your environmental footprint. This offer comes at no extra cost to you, making it an accessible and simple way to reduce your carbon footprint.
Every time you use energy at home, you generate carbon emissions. EnergyAustralia quantifies these emissions and offsets them through carbon offset units. EnergyAustralia purchases these from various climate action projects, both domestically and internationally.
You can choose to opt into the Go Carbon Neutral initiative on any of EnergyAustralia's home electricity or gas plans. The offsetting process starts six-months after you sign up.
The Go Carbon Neutral initiative is accredited under the Australian Government's Climate Active Carbon Neutral Standard, ensuring the credibility and impact of the offsets purchased.
EnergyAustralia Solar Plans
Under its Solar Home Bundle, EnergyAustralia provides a comprehensive solar system setup with no upfront costs.
The Solar Home Bundle is available only for owner-occupiers in specific areas of New South Wales. There are also prerequisites, such as minimum daily usage and successful credit and title checks.
The installation includes Tier 1 solar panels, a high-performing inverter, and an optimally sized battery system.
This offer is part of a 7-year energy plan. Upon the completion of the plan, the entire solar installation becomes yours.
One of the defining elements of this bundle is the competitive, fixed usage rate. This ensures you won't experience any price hikes in your electricity usage rate for the duration of the plan.
It also comes with intelligent software that switches between the grid, solar, and battery to deliver your home's electricity automatically.
For the average household using about 20kWh daily, the estimated cost under this plan is $264 per month. However, the monthly costs will depend on the electricity consumption of your household.
EnergyAustralia Solar Max plan
EnergyAustralia also offers the Solar Max plan.
It provides a higher than standard feed-in tariff (FiT) for the first 15kWh average solar export per day across your billing period.
Following this limit, their standard FiT rate applies to the balance of solar export.
This plan comes with no lock-in contracts and also offers the option of 100% carbon-neutral energy at no extra cost.
It's available to eligible residential solar customers in ACT, NSW, QLD, SA, and VIC.
How to Switch to EnergyAustralia?
At Compare Energy, we understand that finding the right energy provider can be a daunting task. That's why we're here to make switching to EnergyAustralia as straightforward as possible.
As a trusted energy comparison platform, we aim to provide you with expert guidance without the sales pitch.
To begin your switch, you have two convenient options available. Firstly, you can call us directly at 1300 986 359.
Our knowledgeable team is ready to assist you in comparing energy plans or signing up for an electricity and gas plan with EnergyAustralia. We'll patiently answer your questions and help you make an informed decision.
Alternatively, you can use our user-friendly energy comparison tool at the top of the page. Simply enter your address, and it will present you with a range of energy plans offered by EnergyAustralia.
You can then filter these plans based on your preferences, such as price, contract duration, or renewable energy options. This allows you to find the plan that best suits your needs with ease.
At Compare Energy, we pride ourselves on our expertise in the energy comparison space.
We understand the importance of providing accurate and reliable information to people like you who are seeking new energy plans.
Trust Compare Energy to help you effortlessly switch to EnergyAustralia. Contact us or use our energy comparison tool today to take the first step towards securing a better energy plan for your home.
EnergyAustralia contact information & billing details
If you have questions about EnergyAustralia to assist with your account, here are some helpful resources:
Call Compare Energy 1300 986 359
EnergyAustralia App
EnergyAustralia Website Support Resources
Live Chat through the website
EnergyAustralia offers customers a variety of flexible payment options. You can choose from the following payment methods:
Credit Card
Direct Debit
Cheque by mail
BPay
Pay by phone via Australia Post
EnergyAustralia offers a personalised installment plan so customers can break down their electricity payments into smaller payments.
EnergyAustralia FAQs
Can I switch to EnergyAustralia if I'm currently with another energy provider?
Absolutely! Switching is hassle-free. Just call Compare Energy and we'll get the migration process started.
Will my power be interrupted during the switch to EnergyAustralia?
No, your power supply won't be interrupted during the switch. Expect a seamless transition, and you'll continue to have electricity throughout the process.
What documents do I need to sign up with EnergyAustralia?
To sign up, you'll typically need your identification details (such as driver's license or passport) and your current address. Have these handy when you start the registration process.
Are there any upfront costs or sign-up fees?
EnergyAustralia doesn't charge any upfront costs or sign-up fees. You'll only pay for the energy you consume, as outlined in your chosen plan's rates.
How long does it take to activate my EnergyAustralia account?
Activation times may vary, but generally, your EnergyAustralia account will be active within a few business days of signing up. EnergyAustralia will notify you once it's up and running.
Start comparing energy plans now!
Answer a few simple questions and we'll search hundreds of plans from some of Australia's leading providers.
Start by entering your postcode or suburb below.