Compare Origin Energy Plans
Origin Energy provides Aussies with natural gas and energy solutions. It provides energy solutions for all Australians, including solar panels and electric vehicle charging.
A dedicated Origin app lets you monitor your energy use and bills easily, though you should be aware that credit card fees apply.
Sign up with Origin today and start selling electricity back to the grid. Contact Compare Energy now to select the right Origin energy plan and arrange a fast connection.
For all Origin Energy Power and Gas plans call
1300 790 106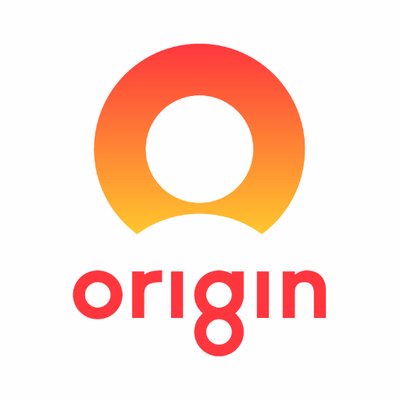 See how Origin Energy stacks up against other providers
Pros
Cons
✅ Everyday Rewards points with select plans
✅ Manage your energy account online with Origin app
✅ Up to $20/month discount on energy and internet bundle
✅ Easipay payment plan
✅ No lock-in contracts or exit fees for small businesses
❌Credit card fees apply
❌Not available in the Northern Territory or Tasmania
Origin Energy Plans
While Origin provides comprehensive options across its range of plans. It offers a dedicated app so you can track energy usage, bills and rewards points on certain plans.
If you need support, you can contact Origin through multiple channels, including social media, live chat, phone, and email.
It's important to point out that Origin does not provide an option for monthly billing and charges a credit card fee.
The table below shows the various services Origin offers in each state.
| | | |
| --- | --- | --- |
| State | Energy | Gas |
| NSW | ✅ | ✅ |
| VIC | ✅ | ✅ |
| QLD | ✅ | ✅ |
| SA | ✅ | ✅ |
| ACT | ✅ | ✅ |
| WA | ✅ | ✅ |
| TAS | ❌ | ❌ |
Origin Go Variable Plan
The Origin Go Variable Plan is a 12-month energy plan with variable rates, offering flexibility and adaptability to market changes.
This plan has no exit fees and no lock-in contract, giving customers the freedom to switch plans anytime. This plan provides a 100% carbon-neutral option, contributing to a responsible environmental culture.
Origin Everyday Rewards Variable Plan
The Origin Everyday Rewards Variable Plan allows you to accumulate Everyday Rewards points.
With variable rates, no exit fees, and a 12-month benefit period, this plan closely mirrors the flexibility of the Go Variable Plan.
However, the standout feature is the potential to earn bonus sign-up points and the ability to convert points into bill discounts.
This plan also has a carbon-neutral option.
Origin Basic plan
The Origin Basic plan caters to those seeking simplicity. With variable rates, no exit fees, and an ongoing benefit period, this plan assures consistency and stability.
As a set-and-forget model, there is no need to renew each year, and it also includes the 100% carbon-neutral add-on.
Origin Energy Solar Boost plan
The Origin Energy Solar Boost plan allows customers to maximise their solar system and sell electricity back to the grid.
Origin Solar Panels and Batteries
Origin Energy has serviced over 110,000 Australians for solar power. It has installed more solar power capacity than any other retailer in the industry.
Its solar plans have favourable feed-in tariff rates. You can choose between three plans - the Advantage package, the Premium package, and the Premium Plus package. Each package includes solar panels, an inverter and manufacturer's warranties.
The Advantage package offers a simple solution for those new to solar, with efficient JA Solar 390W panels and a GoodWe inverter providing value.
The Premium package enhances the inverter with a Fronius model, designed for efficiency and peace of mind. It is better suited to larger households.
For maximum performance, the Premium Plus package includes a high-powered Trina Solar 400W panel system and a Fronius inverter.
Origin Energy also promotes the use of batteries such as Tesla Powerwall, LG RESU, and Sungrow SBR HV.
These batteries can capture and store unused energy produced by solar systems for later use. This can help to lower your electricity bills.
Origin also supports its solar customers with robust maintenance and support to extend the life of the solar systems. Technicians provide panel maintenance, repairs, and upgrades.
Origin Loop
Origin Energy offers a unique virtual power plant feature called Origin Loop.
Customers can join an intelligent network of solar batteries to contribute to the energy grid during high-demand periods.
This provides another avenue to sell electricity back to the grid, adding to the financial incentives of adopting solar power.
Origin LPG bottles
Origin Energy offers competitively priced LPG gas bottles with impressive discounts, including 30% off on your first three LPG bottles when you sign up by a specific date.
Origin offers online ordering, eBilling, and real-time updates for its LPG services. Delivery is available beyond traditional gas infrastructure as well, thanks to its vast network of LPG bottle suppliers.
The LPG Standard plan includes an annual equipment fee per bottle and no exit fees or lock-in contract. The LPG 30% off plan is a substantial initial discount for new customers.
Origin Solar Panels and Batteries
If you own an electric vehicle, or are thinking of buying one, Origin Energy is there to support your auto investment.
It provides home and business charging solutions, EV sharing services, and a unique EV fleet management program.
For the home, Origin offers the Schneider EVLink Wallbox. It's a robust and efficient EV charge that starts at $2,700 (incl. GST), and is compatible with most EVs. The cost covers installation, and it can be installed both indoors or outdoors.
How to Switch to Origin Energy?
Making a switch to Origin Energy is a smooth process. Compare Energy ensures an easy transition as your dependable energy comparison professionals. We're here to guide you every step of the way.
Contact us at 1300 663 987 with the relevant details about your property, location, and energy needs. We'll guide you through Origin Energy plans, so you can pick the one that suits your needs..
With Compare Energy, you're not just switching energy providers. You're advancing towards a sustainable, cost-effective energy future. Get in touch today.
Origin Energy Contact Details and Billing Information
If you ever need to contact Origin to assist with your account or have questions about their electricity plans, here are some helpful resources:

Origin simplifies the billing process through its innovative payment plan, EasiPay.
This scheme allows customers to balance their payments over the course of the year based on past and predicted usage. This mitigates the burden of seasonal fluctuations in energy consumption. You can choose from weekly, fortnightly, or monthly instalments.
EasiPay uses automatic withdrawals from your nominated bank account, credit or debit card. The system reviews your payments and usage every three months, making necessary adjustments to keep your payments fair.
In case of any discrepancies, a notification is sent to the customer.
With EasiPay, regular bills still continue to arrive, keeping you informed of your payment details. Interestingly, it doesn't affect your eligibility for energy plan discounts, offering more benefits.
For more about EasiPay or other payment plans at Origin, contact us at Compare Energy.
Compare Origin Energy Plans with Compare Energy
At Compare Energy, we understand the challenges of trying to find the right energy provider and plan that best suits your needs. We're here to simplify the process for you.
As a trusted expert in the industry, we compare a wide range of providers and plans on your behalf, saving you time and effort.
With Compare Energy, comparing Origin Energy plans is a breeze: Just enter your postcode at the top of this page to get started.
We'll handle all the hard work for you by analysing and comparing various plans from top providers. We aim to help you find the perfect energy plan without the hassle. Take the first step towards potential savings by visiting us online today.
Our commitment to being impartial and comprehensive sets Compare Energy apart. We're independent from energy providers, so you can trust that our recommendations are unbiased.
Whether you're unsure about what you need, have specific requirements, or want a better deal, Compare Energy is here for you.
Don't let the complexity of choosing an energy plan overwhelm you. Let Compare Energy be your trusted partner in finding the right electricity and gas plan for your household.
Frequently Asked Questions
What types of energy plans does Origin Energy offer?
Origin Energy offers a variety of energy plans including electricity, natural gas, LPG and electric vehicle charging solutions. They also provide options for residential, business, and property developer use.
How can I pay my Origin Energy bill?
Origin Energy offers several payment methods including direct debit, card payments, and BPAY. They also offer a convenient EasiPay payment plan to spread costs over time and smooth your bills.
Does Origin Energy offer any discounts or special offers?
Yes, Origin Energy often runs promotional offers such as discounts on initial LPG bottle purchases. They also provide discounts on energy plans for EasiPay payment plan customers.
Can Origin Energy install LPG tanks and electric vehicle chargers?
Yes, Origin Energy offers services for LPG tank installations and electric vehicle charger installations at competitive prices.
Does Origin Energy offer services for businesses?
Yes, Origin Energy provides energy solutions for businesses, including LPG services and electric vehicle fleet management.
Start comparing energy plans now!
Answer a few simple questions and we'll search hundreds of plans from some of Australia's leading providers.
Start by entering your postcode or suburb below.